Residential Garage Door Installation at eGarage Systems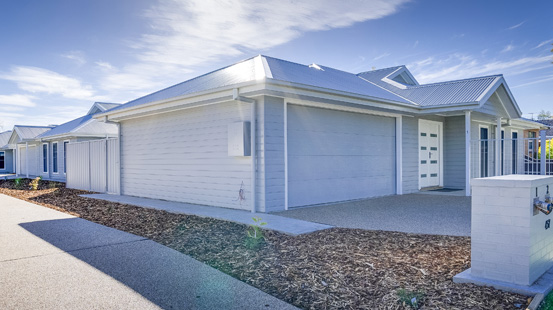 A new garage door is a great investment for practically every environment. It will give your home an attractive and convenient new feature.
At eGarage Systems, we can manage all of your garage door requirements, from annual servicing through to repairs and complete supply and installation of residential garage doors.
Garage doors add safety, style and convenience to your home, making them a value-adding feature for every residential property. Whether you want to upgrade your old garage door or install a new one, eGarage Systems can guide you through the process.
Our garage door service involves finding the right residential door, matching your practical and aesthetic needs and performing a full installation.
We stock Sectional Doors, Roller Doors and many more, all single and double sized to suit your residential properties. We even do residential shed doors.
Sectional doors are a great option for your home as no matter how your garage opening is, they fit anywhere. The modern and elegant sectional garage door opens vertically upwards, meaning that you'll have more space both inside and in front of the garage.
Not only do we install garage doors but we do garage side doors as well. Matching up-and-over garage doors, sectional doors and roller garage doors. Garage side doors are very convenient if you want to quickly fetch something without opening the garage door itself. We install these to make life easier and more practical.
When you need garage door installations done right, talk to eGarage Systems expert team.
For more information, Click Here