Carport Conversions at eGarage Systems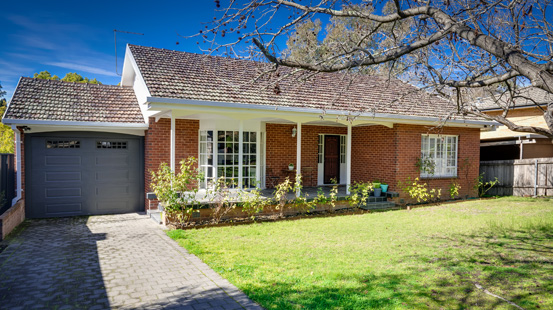 Converting your carport into a garage is a major project which involves a lot of thought, planning, time and money. Think about the available space, purpose, practicality and cost of transforming your carport before you proceed with your project.
Carports and garages both serve the same basic function - to protect vehicles from the elements. Gone are the days of being able to safely park your car under a carport without having to worry about someone breaking into it.
eGarage Systems provide installation to the Albury Wodonga area to make your existing carport into an enclosed garage. Fenceline applications, exposed carports, canopies and fabrications are no problem for our staff at eGarage Systems.
Many homeowners overlook the fact that a garage remodel can increase the value of their home greatly. Converting your existing carport into a garage will provide you with a multitude of benefits including the opportunity to recoup some of your costs should you ever decide to sell.
Many homeowners can be seen using their garages as work out centres, game rooms and a hobby area or even as an additional bedroom. Not only can your new conversion be another area on your property, but it provides a sense of security to all belongings and valuables.
Benefits of converting a carport into a garage:
Protects your car against natural elements: Keeping your car in enclosed space shields it from the rain, intense sunshine and dangerous storms.
Safeguards your car from harm: Securely locked within an enclosed space, your car is safe from theft and vandalism.
Additional storage space: A garage makes it possible for you to build cabinets and shelves for storing tools, cleaning products or fertilizers and attach hooks to hang garden tools.
Additional workspace: A good-sized and well-ventilated garage can double up as a private workspace or hobby area.
Potential utility area: A garage, when no longer needed, can be converted into another living space, like a family room.
Increases the value of your property: One way to increase value is to use similar materials to the home so the garage blends in nicely with the home.


Key things to think about when converting your carport into a garage:
Will you use it to park cars?
Will it become a large storage room or a workshop?
Will you need a service door?
Will you need windows or heating?


The garage door is an integral part of the design, architecture and security of your home. No matter what sort of garage style or house design you have, there is a garage door that will be perfect for your home. Whether you need a new garage built or a carport conversion we can help you get it completed. No job is too big or too small for eGarage Systems.