Commercial Security Shutters & Grilles at eGarage Systems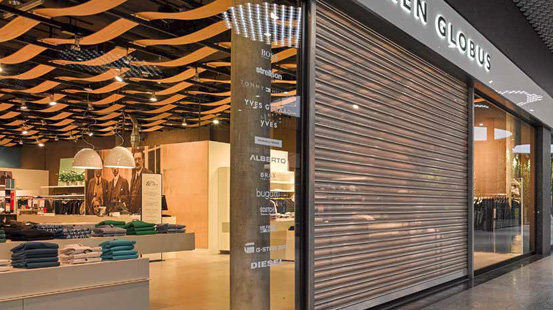 Thanks to their ingeniously simple construction, with just a few components, security shutters & grilles are especially economical. A large range of Aluminium Roller Shutters for all commercial and industrial applications including;
Shopping Centres
Speciality Shops
Commercial Offices
Counter Tops
Reception Counters
Hotels & Bars
Store Rooms
Schools
Sporting Complexes


Security Grilles allow maximum airflow, visibility in a pleasing brick pattern. designed from aluminium tube and links to provide a high level of security while maintaining an open feel and airflow.
Our range of security grilles are available manually operated or with the automatic motorised operation if needed. High-quality materials like aluminium and tough extruded links means that you can have peace of mind about your store.
Available in aluminium and steel, they are doors that will prove themselves in daily use again and again.
When you need commercial security shutter installations done right, talk to the eGarage Systems expert team.
For more information, Click Here