2 into 1 Garage Door Conversions at eGarage Systems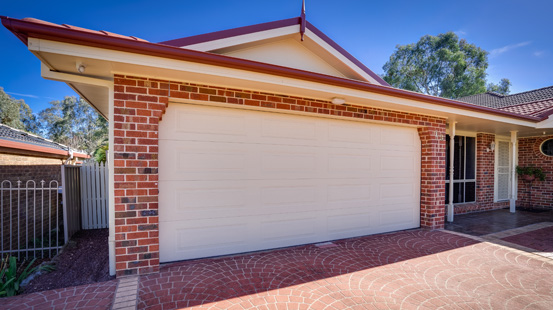 There's no doubt that converting two garage doors into one can certainly be an investment, but for many families, it is an investment well worth it.
Turning two single garage doors into one not only makes getting your vehicle into the garage easier, it also provides comfortable walk around room. Those entering or exiting the garage on foot can more comfortably walk around vehicles or storage.
Installing one larger garage door is more cost-efficient than installing two separate garage doors. Beyond that, maintaining one is easier and more affordable than two.
We offer a full double door conversion service, transforming two single doors into one, making it more convenient for you to park your car and creating more space in your garage by removing the central pillar between the two single garages.