Knotwood Aluminium Decking
Knotwood aluminium decking is an innovative waterproof design*. It will not warp, splinter, crack, rot or swell like timber or composite decks and is designed for easy installation so home owners have the choice of building the deck themselves or getting a builder to do the job.
Knotwood aluminium decking is low maintenance outside of periodic cleaning with soap and water, no need for constant upkeep of paint, stain and oil. The decking surface is slip resistant** for safety and security, durable with a tough texture coating and long lasting with a 20 year warranty.
Knotwood aluminium decking is cool to touch, aluminium has high thermal conductivity and rapidly dissipates heat, creating a cooler surface than most traditional decking materials.
Your home will become so much more versatile by creating entertainment zones with our decking. Our unique ranges of accessories are colour matched to give you a seamless uniform finish.
* Up to length of board.
** All surface areas can be slippery when wet.
Benefits
Non-toxic
Non polluting
100% recyclable
Low carbon footprint
No VOC emissions
Low maintenance
Marine grade aluminium
LEED Credits
20 Year Warranty
Features
Marine grade aluminium
Durable & long lasting
Low maintenance
Quick & easy to install
Cost effective
Lightweight but strong
Every board is consistent in size & shape
Safe & barefoot friendly
Will not crack, rot, split or grow mould & mildew
Versatile – suitable for indoor & outdoor applications
Termite, water & UV resistant
Fire resistant
Slip resistant
Can be installed in virtually any design option including vertical fixing applications
Concealed fixing systems to hides rivets and screws
Tough Knotwood finish
Colour matched accessories
20 Year Warranty
Applications
Schools, Colleges & Universities
Holiday Parks
Leisure Centres
Marinas
Coastal & Lakeside Boardwalks
Pool Surrounds
Garden Decking
Exploded View
Deck Cladding Install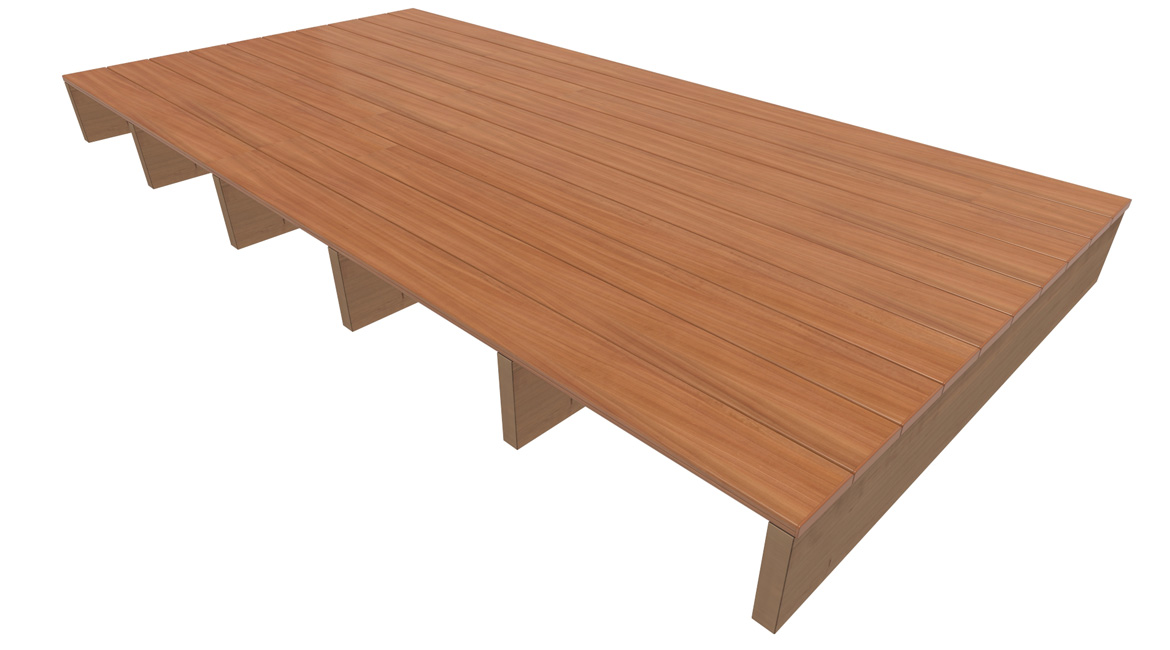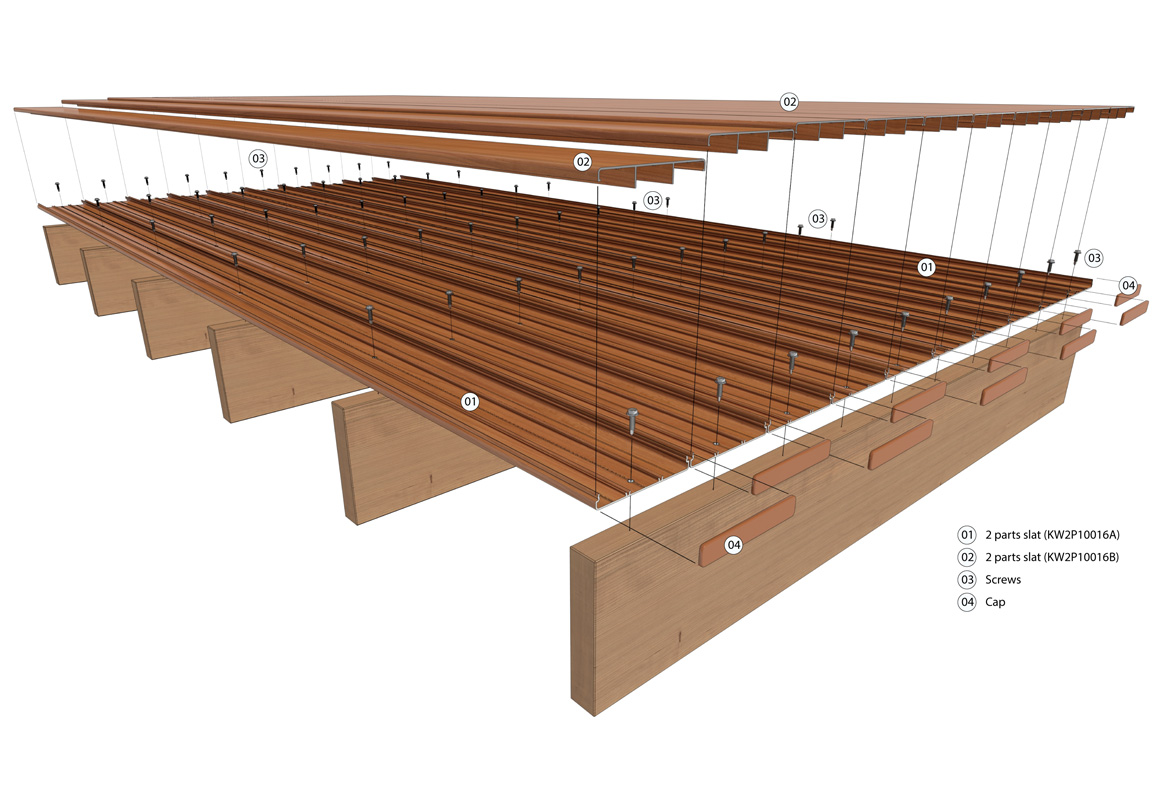 1. Cut and position 2 part slat (KW2P10016A). NOTE: max 450mm (18") centres.
2. Screw 2 part slat to joists (KW2P10016A).
3. Attach top 2 part slat (KW2P10016B).
4. Insert end cap.
5. Allow a few mm for expansion.
6. Repeat steps 1 to 4.
Waterproof Deck Install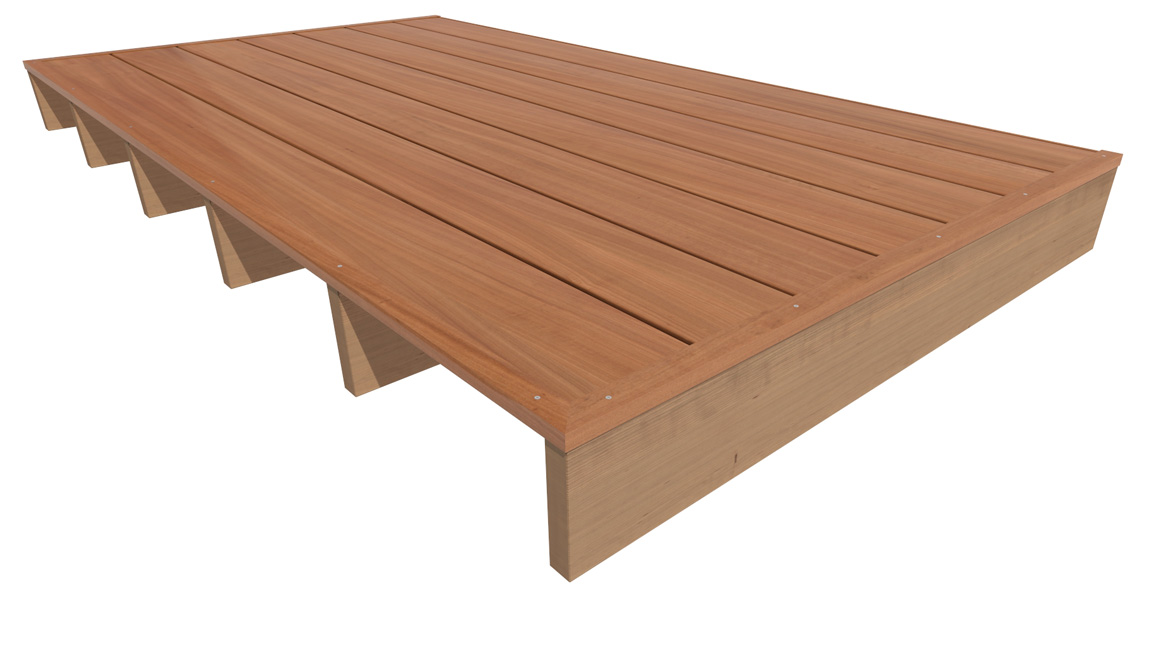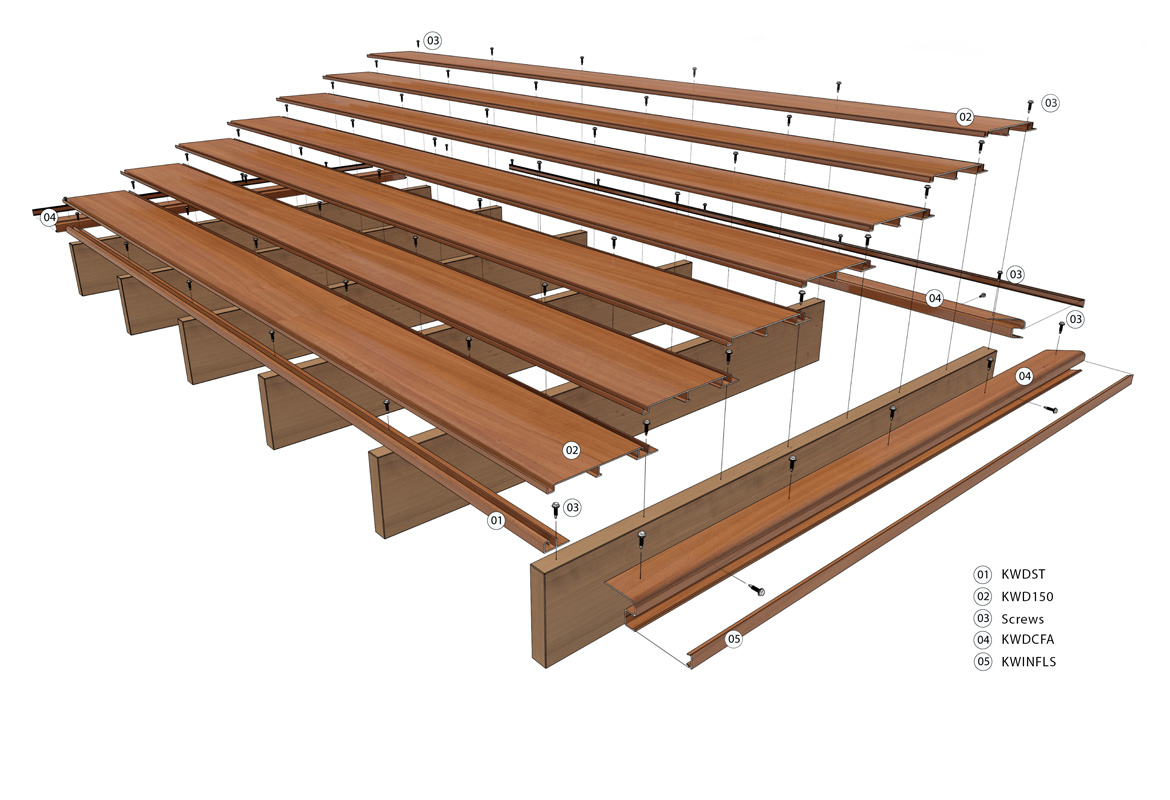 1. Put felt strip on joist for noise reduction, screw decking starter (KWDST) to joists. NOTE: max 450mm (18") centres.
2. Install decking board (KWD100) (KWD150).
3. Screw to joists.
4. Repeat until complete.
5. Mitre decking finishing angle (KWDCFA) 45 degrees.
6. Screw to decking boards.